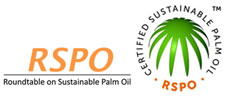 RT12 Speakers
This page will be updated frequently over the next few weeks. Please click on the respective photos to view the full profile.
KEYNOTE SPEAKER



Dr David Suzuki
Co-Founder, David Suzuki Foundation
PLENARY SESSIONS
Plenary 1: Impacts of RSPO Certification


Han de Groot
Executive Director, UTZ Certified


Dr Ir Rosyani
Head of Environmental Research Centre, Universitas Jambi


Sophia Gnych
Consultant, Centre for International Forestry Research (CIFOR)


Dr Richard Mattison
Chief Executive, Trucost PLC


YBhg Datuk Dr Glen Reynolds
Director, Royal Society SEARRP


Dr Jennifer Lucey
Assistant Director-Science and Knowledge Exchange, SEARRP/University of York


Michal Zrust
Biodiversity & Palm Oil Technical Advisor, Zoological Society of London
Plenary 2: Moving Markets - Push or Pull?


Robert Hii
Founder, Palm Oil Consumers Action


Dr Fabrice Turon



Tracey Gazibara
Vice President, Cheyenne Mountain Zoo


Dr Surina Ismail
Global Director, IP and Knowledge Management, Emery Oleochemicals


Daniel May
Secretary General, German Forum on Sustainable Palm Oil


Edi Suhardi
Director of Sustainability, PT Agro Harapan Lestari
Plenary 3: Traceability


Daniel Hazman
Asia Regional Director, IDH (Sustainable Trade Initiative)


Ben Vreeburg
Sustainability Director, IOI Loders Croklaan


Cherie Tan
Global Sustainable Sourcing Director, Unilever


Elizabeth Baer
Global Commodities Manager for Global Forest Watch, World Resources Institute


Marcello Brito
Commercial & Sustainability Director, Agropalma Group


Robert Madge
Founder & International Director, FoodReg
PANELS
Panel 1: Supporting RSPO on Identifying High Carbon Stock and Reducing Deforestation


Dr David Suzuki
Co-Founder, David Suzuki Foundation


Grant Rosoman
Global Forests Solutions Coordinator, Greenpeace International


Dr John Raison
Chief Research Scientist, Commonwealth Scientific & Industrial Reseach Organization (CSIRO)


Dr Faizal Parish
Director, Global Environment Centre
Panel 2: Sustainability: What's Next?


Khoo Hsu Chuang
Co-Host, Business FM


YBhg Datuk Darrel Webber
Secretary General, RSPO


Kim Carstensen
Director General, Forest Stewardship Council (FSC)


Han de Groot
Executive Director, UTZ Certified


Andre de Freitas
Executive Director, Sustainable Agriculture Network


Douglas Cress
Programme Coordinator for Great Apes Survival Partnership (GRASP), United Nations Environment Programme (UNEP)
PREPARATORY CLUSTERS
Prep Cluster 1.1: Biodiversity & Compensation


Olivier Tichit
Director - Marketing & Conservation, SIPEF


Richard Smith
Associate Director for International Programmes, HCV RN, Proforest


Anne Rosenbarger
Southeast Asia Commodities Manager for the Food, Forests and Water Program, World Resources Institute



Dr Holly Barclay
Research Fellow, Monash University


Dr Gary Paoli
Co-Founder & Director of Business & Research Development, Daemeter Consulting
Prep Cluster 1.2: New Frontiers


Edi Suhardi
Director of Sustainability, PT Agro Harapan Lestari


Norma Tregurtha
Senior Policy Manager, ISEAL


Marcello Brito
Commercial & Sustainability Director, Agropalma Group


Joshua Lim
Project Manager, Wilmar International Ltd


Matt Karinen
Director, Golden Veroleum (Liberia), Inc
Prep Cluster 1.3: FFB Legality - Saving the Forest While Improving Smallholders


Johan Verburg
Private Sector Engagement and Programme Development, Oxfam


Salahudin Yaacob
Technical Director, RSPO


Simon Siburat
General Manager - Group Sustainability, Wilmar International Ltd


Perpetua George
Sustainable Sourcing Manager, Unilever


Margaretha Nurrunisa
Smallholder Engagement Officer, WWF Indonesia


Rizkiasari Yudawinata
Market Tranformation Officer for Private Sector Policy, WWF Indonesia
Prep Cluster 2.1: Greenhouse Gases


Faizal Parish
Director, Global Environment Centre


Dr Gan Lian Tiong
Head of Sustainability, PT Musim Mas


Lim Sian Choo
Group Head of Corporate Secretarial Services & CSR, Bumitama Agri Ltd


Niels Wielaard
Executive Director, SarVision


Melissa Chin
GHG Manager, RSPO
Prep Cluster 2.2: Human Rights and Sustainable Palm Oil - Challenges and Approaches


Paul Wolvekamp
Deputy Director, Both ENDS


Dr Marcus Colchester
Senior Policy Advisor, Forest Peoples Programme


Daryll Delgado



Melizel Asuncion



Thomas Ursem
Sustainable Supply Chains, Rabobank
Prep Cluster 2.3: Smallholders


Dr Petra Meekers
Group Sustainability Manager, New Britain Palm Oil (NBPOL)


Marieke Leegwater
Senior Programme Manager, Solidaridad


Chandramohan Nair
Director of Corporate Affairs, Cargill


Phannee Sinsuphan
Sustainability Project Manager, Patum Vegetable Oil Co., Ltd.




Damien Sanfilippo
Director of Standards & Assurance, Better Cotton Initiative
Prep Cluster 3.1: Reaching the Market - Supply Chain & Uptake


Cynthia Ong
Executive Director, LEAP


Chris Sayner
Vice President Global Accounts, Croda International PLC


Adrian Suharto



Sandeep Singh
Vice President - Global Trading & Marketing, Sime Darby Bhd
Prep Cluster 3.2: Complaints System Revamp


YBhg Dato' Henry Barlow
Director, Southdene Sdn Bhd


Holly Jonas
Natural Justice


Dr Lanash Thanda
Policy Analyst, BC Initiative (BCI)



Eric Wakker
Senior Adviser, Aidenvironment Asia


Alwi Hafiz
Sustainability Advisor, Golden Veroleum Limited
Prep Cluster 3.3: ACOP


Adam Harrison
Senior Policy Officer - Food & Agriculture, WWF


Ravin Trapshah
Member Relations Manager, RSPO


RM Nazri
Web Executive, RSPO
Prep Cluster 4.1: Winning Consumer Support for Sustainable Palm


Katherine Teh-White
Managing Director, Futureye


Danielle Morley
European Outreach & Engagement Director, RSPO